Limni

The current town of Limni is an interesting tourist town, which characterizes the island component with very narrow streets and folk traditions.In Limni there are many attractions for a visistor to see such as the Church of Agios Christodoulos which is inside a cave, the Church Zwodohou Pigis and the Monastery Galataki. Also, the historical and folklore museum is open and it is worthy to see. In today\'s Limni, the visitor can find all the amenities for a wonderful holiday, such as shops, all public services, hotels and looms to let. In recent years, major events that take place are the so-called Elymnia which have a duration of 45 days and host book launches, dance events, sporting events, theatrical performances and much more so that you won't forget it.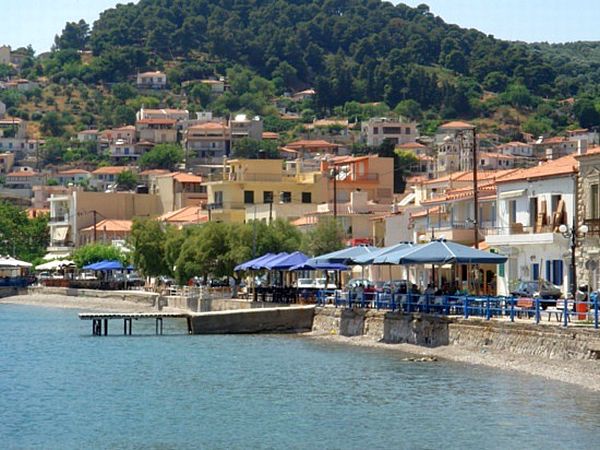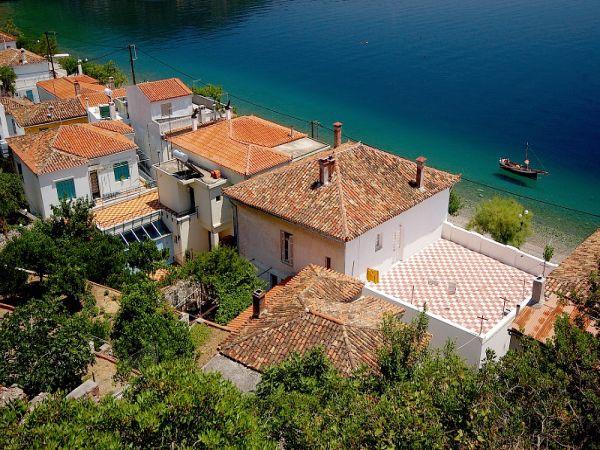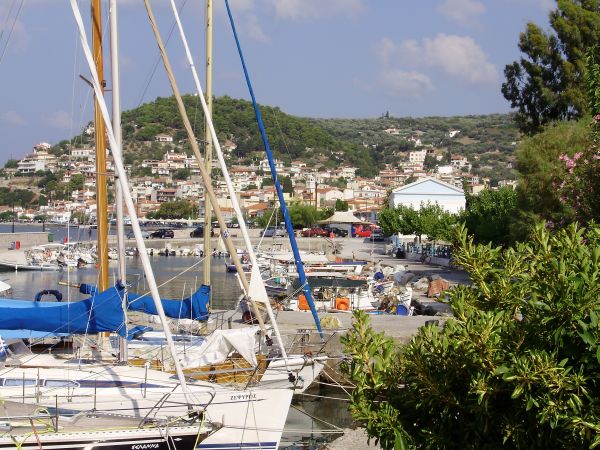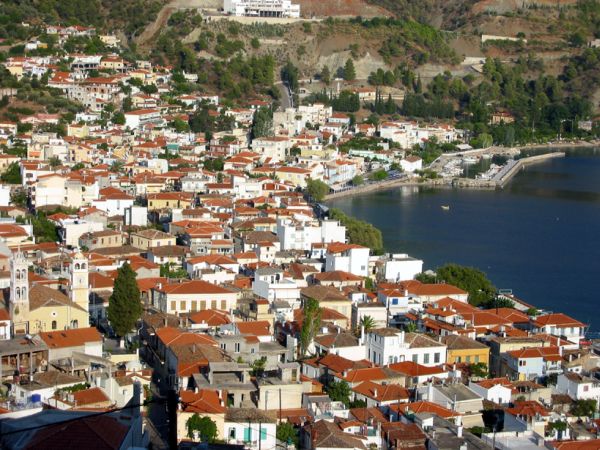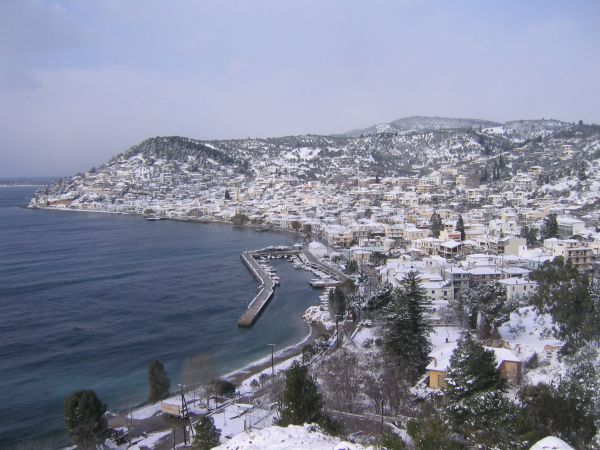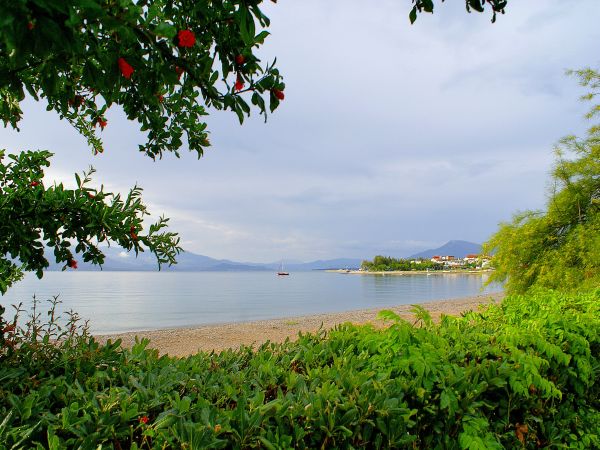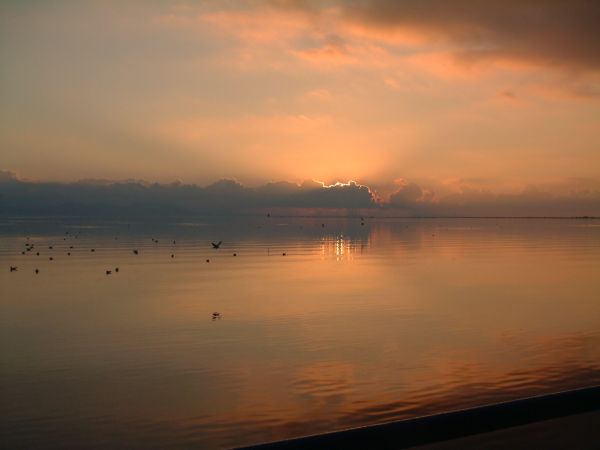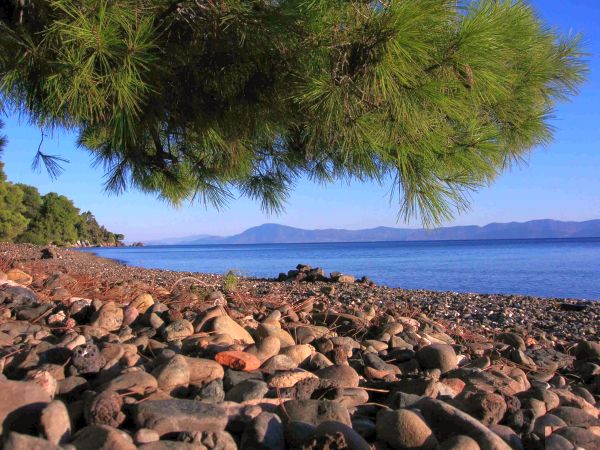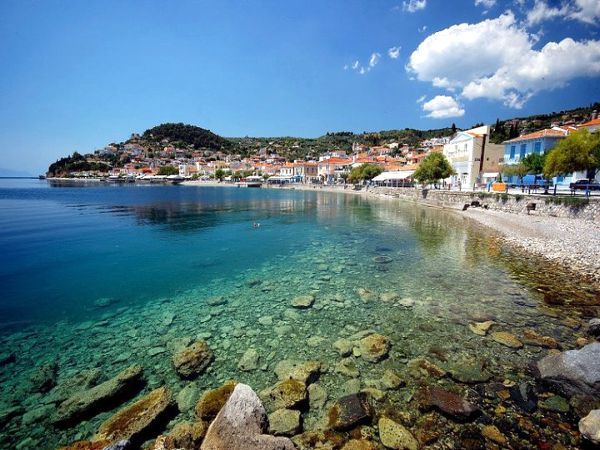 Hotels
There are 5 hotels in this location.
Page 1 of 1

5925
Hits • Address: Λίμνη Εύβοιας - 34005, Limni
(Area map)
Set amidst lush greenery, in the scenic Limni Evias Village, the beachfront Kaminos Resort features a pool, a poolside snack bar and a retro, industrial bar-restaurant. It offers suites with fireplace and a balcony overlooking the Euboean Gulf, the pool or the garden.
Fitted with beamed ceilings, Simmons mattresses and well-chosen furnishings, the suites of Kaminos have a...
3969
Hits • Address: Λίμνη Εύβοιας - 34005, Limni
(Area map)
Hostels
Featuring an outdoor swimming pool and Olympic-size tennis court, Vateri offers guests a variety of farm-related activities. Surrounded by gardens, olive trees, vines and orchards, the stone-built property enjoys a view to the Evian Gulf.
All spacious rooms open to a balcony with views over the Evian Gulf and pine tree-covered surrounding hills. Each room comes with a minibar, f...
6197
Hits • Address: Σπιάδα, Λίμνη - 34005, Limni
(Area map)
Built within an old olive grove, in Limni Evias, Enalia Gi offers tasteful accommodation with views of North Evia Bay. It features a bar, a floodlit basketball court, as well as sun beds and umbrellas on the beach.
Enjoying free Wi-Fi access, studios, suites and apartments at Enalia Gi are spacious with private balconies. They come with a kitchen with seating area, a fireplace a...
6697
Hits • Address: Χρόνια, Λίμνη - 34005, Limni
(Area map)
Just 150 metres from a beach in Hronia, Astrolabe Hotel offers a swimming pool and snack bar amidst lush gardens. It features spacious apartments with free Wi-Fi, fireplace and shaded veranda overlooking the Evoikos Gulf and the mountains.
Featuring modern furnishings and light colours all the air-conditioned apartments at the Astrolabe have a seating area with LCD satellite ...
4785
Hits • Address: Χρόνια, Λίμνη - 34005, Limni
(Area map)

Studios
Situated a few metres from the beach of Xronia, Porto Xronia features a snack bar and free Wi-Fi in public areas. It offers spacious, air-conditioned studios with furnished balcony overlooking the Evia Gulf.
A kitchenette with cooking facilities, coffee machine and fridge is included in all the studios at the Porto Xronia. Each has a flat-screen TV and a safety deposit bo...